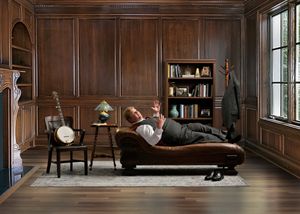 Just a Little Talk with Myself.
Steven Moore's debut solo album "Just a Little Talk with Myself" (released on 9/16/2022) has had tremendous reception! The album made it all the way to #1 on Roots Music Report's Progressive Bluegrass album weekly charts, and seven tracks from the album have made the the Bluegrass Today weekly Top 20 charts! The title track hit #4 on 12/23/2022!

The album features the extraordinary talents of Stuart Duncan, Byron House, Cody Kilby, and James Seliga, as well as Chris Brown, John Cowan, Gaven Largent, David Mayfield, Elliott Park, Chris Sexton, Rosa Vestal, and Scott Vestal. The album was produced, recorded, mixed, and mastered by Scott Vestal, who is an master banjo player, A+ recording engineer, and an all-around awesome guy. Listen today wherever you stream music, or buy a digital download or physical CD from the online store!